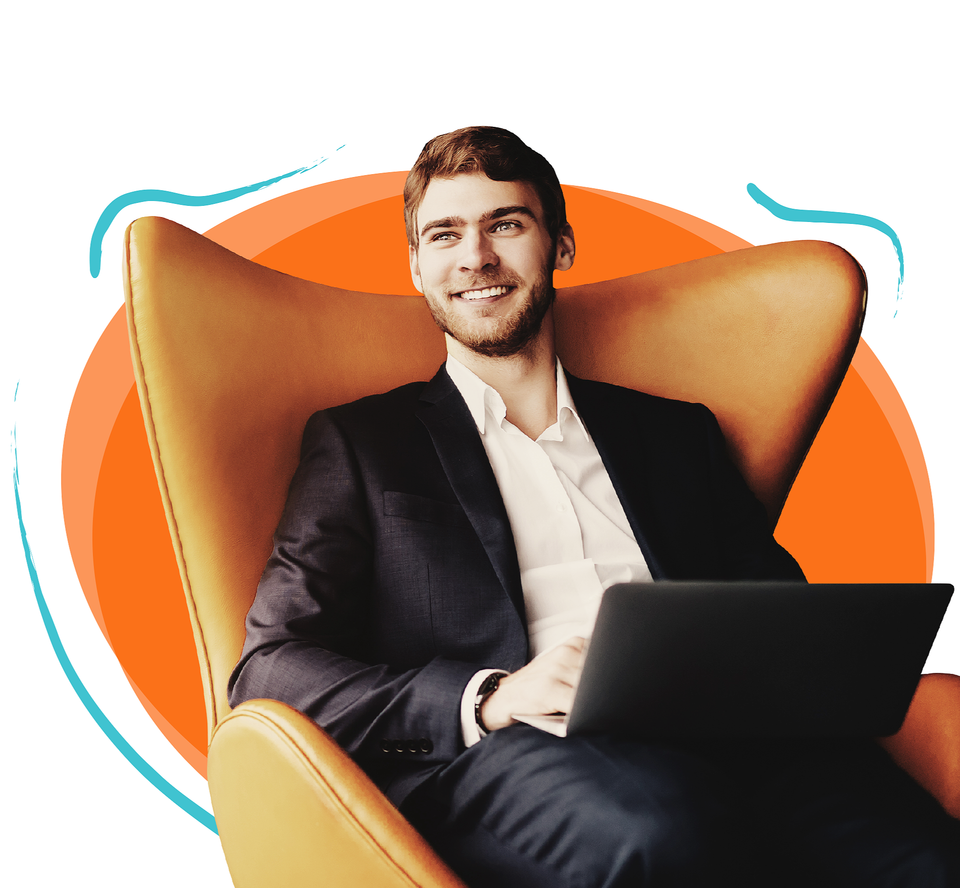 Start Your Own


Home-Based

Web Design Business
Make money building websites for small businesses.
No experience required.

Are you tired of working for someone else? Launch your own business and take control of your own financial future.

Web design is the perfect lifestyle business offering you the freedom and flexibility to work from home or anywhere you want.

Earn a Significant Income
Set your own prices and charge whatever you like. Generate upfront and recurring monthly income on every site you sell.

No Technical Skills Needed
We made our web design software so easy to use that anyone can use it - no experience required.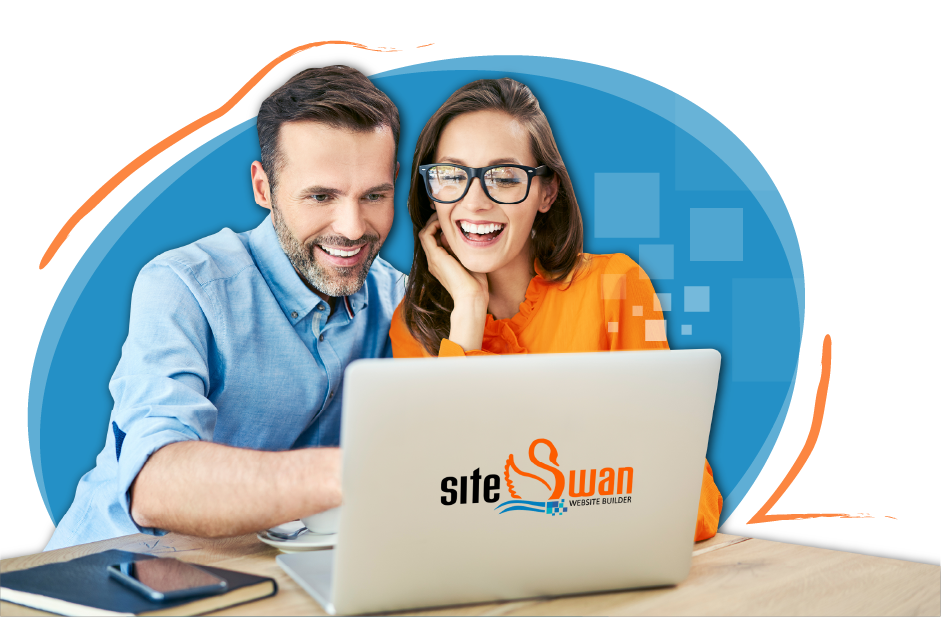 RESELLER OPPORTUNITY


Become a SiteSwan Website Reseller
There are over 30 million small businesses in the U.S. and over 500,000 new businesses started every month. What's the one thing they all have in common? They all NEED a website. Sadly most small businesses don't have a good website. In fact, nearly 40% of small businesses don't have a website at all.
That's where YOU come in!
Make money building websites for local businesses using our professionally designed templates and easy-to-use software. The SiteSwan Platform was designed for anyone with basic computer skills - there's absolutely no design or technical experience required.


Building a Website with SiteSwan is

Easy!
ANYONE CAN DO IT - there's no coding, programming or technical experience required.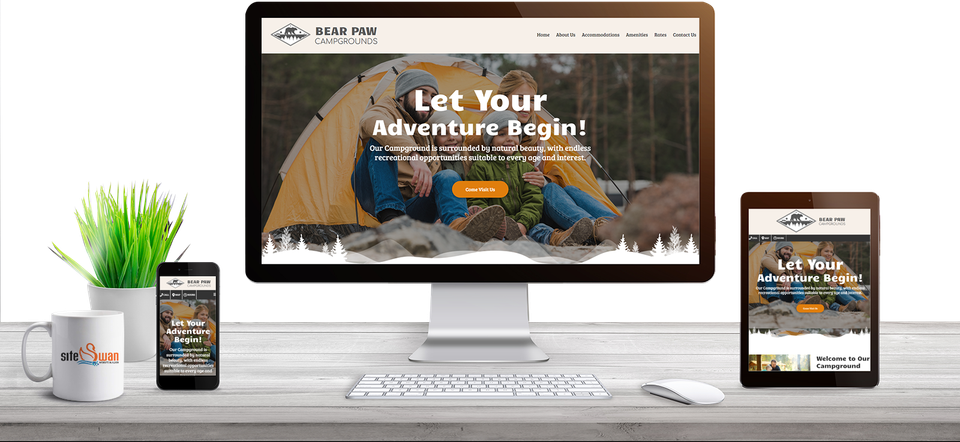 It's as Easy as

1, 2, 3...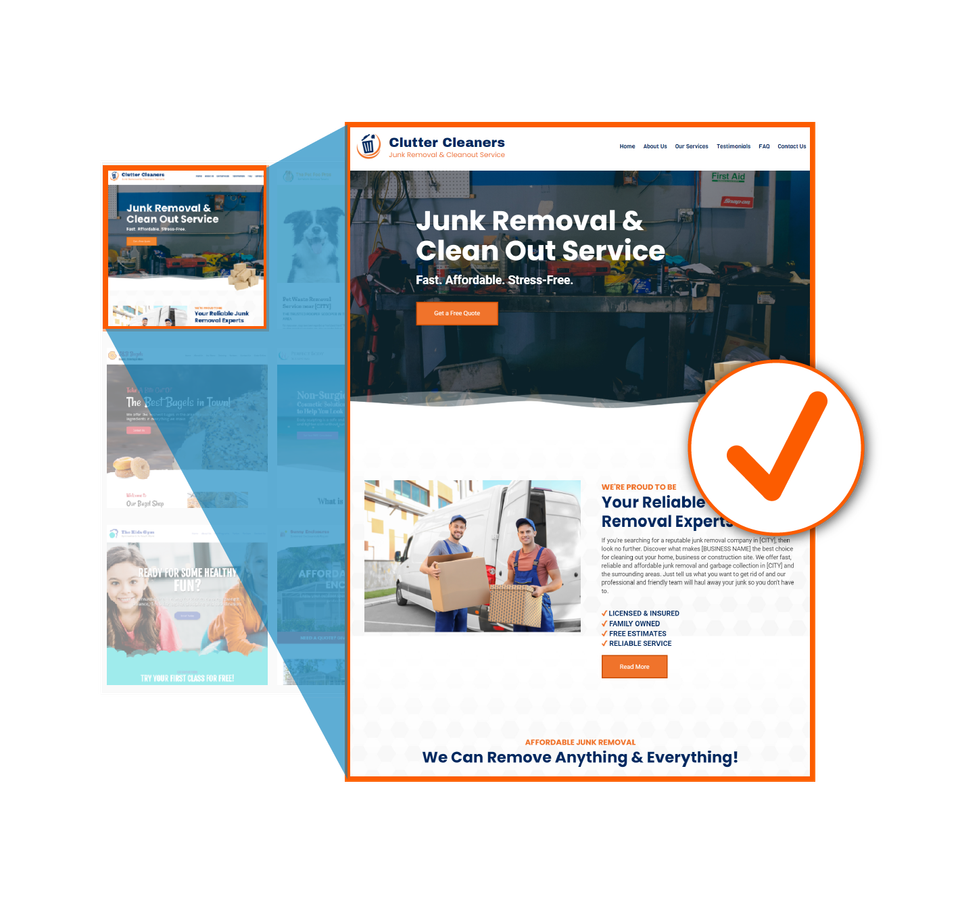 1. Choose a Theme
2. Customize Your Design
Change colors, upload a logo, and add new content in minutes.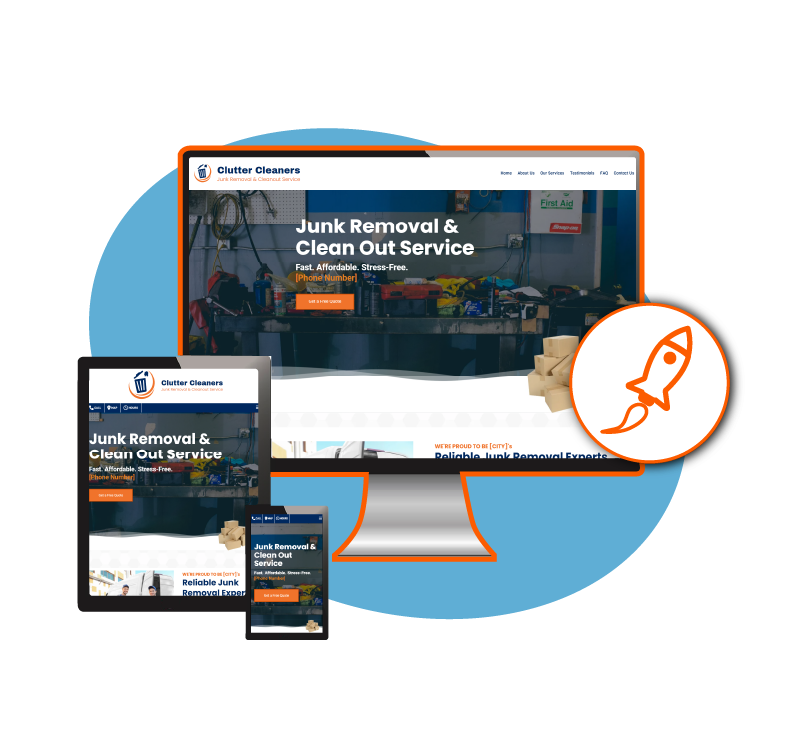 3. Launch Your Site
Connect your client's domain name and publish to the web.

"The concept is smart, the platform is amazing, and the support is top-notch. SiteSwan is a no-brainer for any serious entrepreneur."
 

We Give You

Everything

You Need
SiteSwan is not just a website builder - it's a web design business-in-a-box.

 

Easy-to-Use Website Builder
SiteSwan makes building websites fast, easy and fun. Our website builder is the easiest way to create a small business website - with no coding, programming or technical skills required. 

Over 250+ Pre-Built Themes
You don't have to be a designer to create beautiful websites with SiteSwan. With over 250 ready-to-sell themes you can design sites for just about any type of small business. Plus we're always adding more.

Your Own Agency Website
You get a professional marketing website for your agency, branded with your logo and on your own domain to promote your web design business, attract customers, showcase your work and generate leads.

Sales & Marketing Material
We provide pre-designed sales and marketing materials to hand out to potential clients, including sales flyers, brochures, infographics and more. These documents help you look professional, close more deals and save you time from creating them yourself. 

Local Prospecting Tool
Generate leads directly from your SiteSwan Dashboard. Our Local Prospecting Tool delivers a long list of nearby businesses in your area complete with their contact information and whether or not they currently have a website. Quickly figure out which businesses in your area need a website. 

Huge Profit Potential
Generate upfront and recurring income from every site you sell. Set your own prices and keep 100% of your sales. You can even charge your clients directly from the SiteSwan Dashboard and setup recurring payments so the money automatically gets deposited into your bank account.

Expert Training & Support
We provide sales and product training including how-to videos, live webinars, and online support so you can master our platform and discover proven sales strategies to grow your business.

White Label Solution
Shhh! No one has to know that you're using SiteSwan for all your web design success. Your customers only see your brand - not ours. Impress your clients without your competitors knowing what platform you're using to build such awesome sites. 

No Experience Needed
We made our software so easy that anyone can use it. The SiteSwan Platform was designed for anyone with basic computer skills - there's absolutely no design or technical experience required.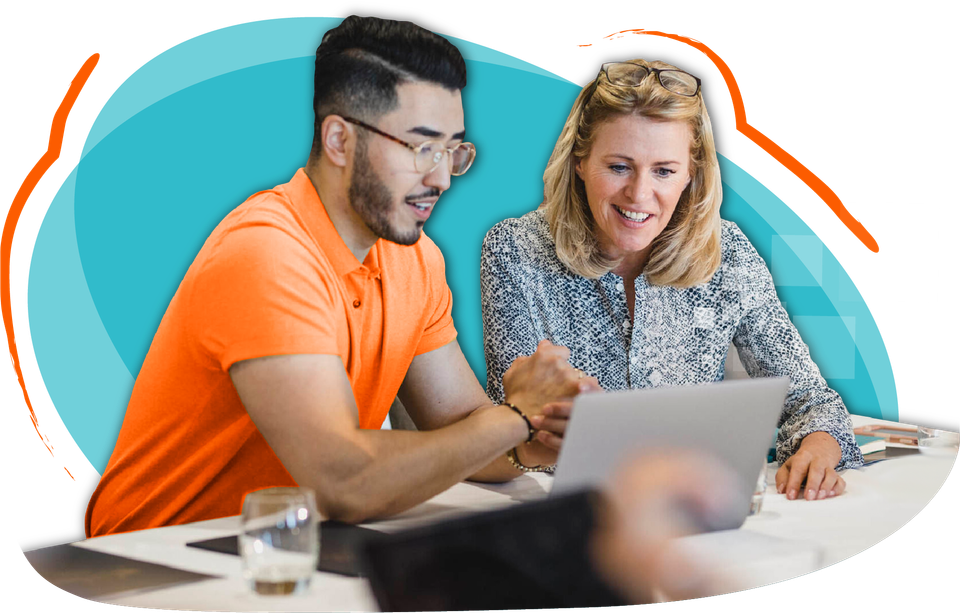 How Do You Make Money?
Businesses everywhere need a website but don't have the time, skills or patience to build one themselves. You can generate a significant income offering affordable websites for local businesses in your area.
Charge an Upfront Setup Fee
This is the fee you charge clients to create their website.
(Typically $300 - $1,500)
Charge a Monthly Service Fee
Charge your clients a recurring service fee to maintain their website.
(Typically $29/mo - $99/mo)
Offer Additional Services
Expand your income by offering additional products and marketing services like Reputation Management.
(Typically $99/mo - $199/mo + others)
You set your own prices - charge whatever you want!
Real Users.

Real Reviews.
SiteSwan is Trusted by Over 1,800 Agencies, Designers and Entrepreneurs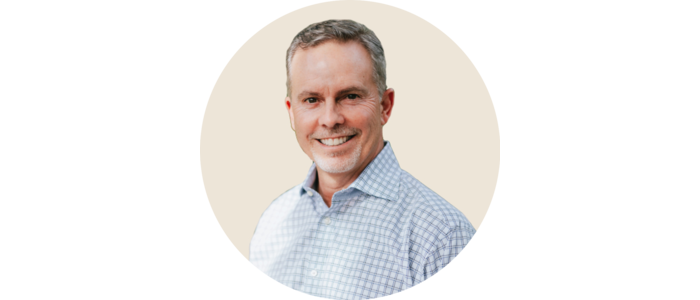 " Getting started with SiteSwan couldn't have been easier. The system is so simple, anyone can learn it very quickly. Every business needs a website, and I'm helping solve that problem while turning a nice profit with recurring income. 200+ sites later, I'm very happy, and continuing to grow. "

- Steven J.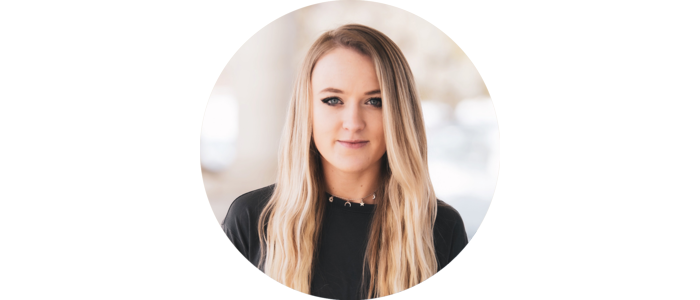 " Well, you guys are really awesome and I appreciate all the help you give me. It's a good feeling to know I'm in business by myself but I have a team behind me for support and guidance. Thank you sooooo much !! "

- Christine P.
" I made my first sale this morning for a local dance studio, just one day after signing up with SiteSwan. What sealed the deal was the ease for the client to update their own site. I showed them how they would be able to make their own updates and they loved it. They have their website with Hibu now, and they have to call in every time they need a change, because the system they use is too difficult for them. They loved how easy the SiteSwan system is. "

- Bill J.

Get Started with a FREE Demo
Get an in-depth look at the SiteSwan Platform and our Website Reseller Program.

Discover helpful articles and guides.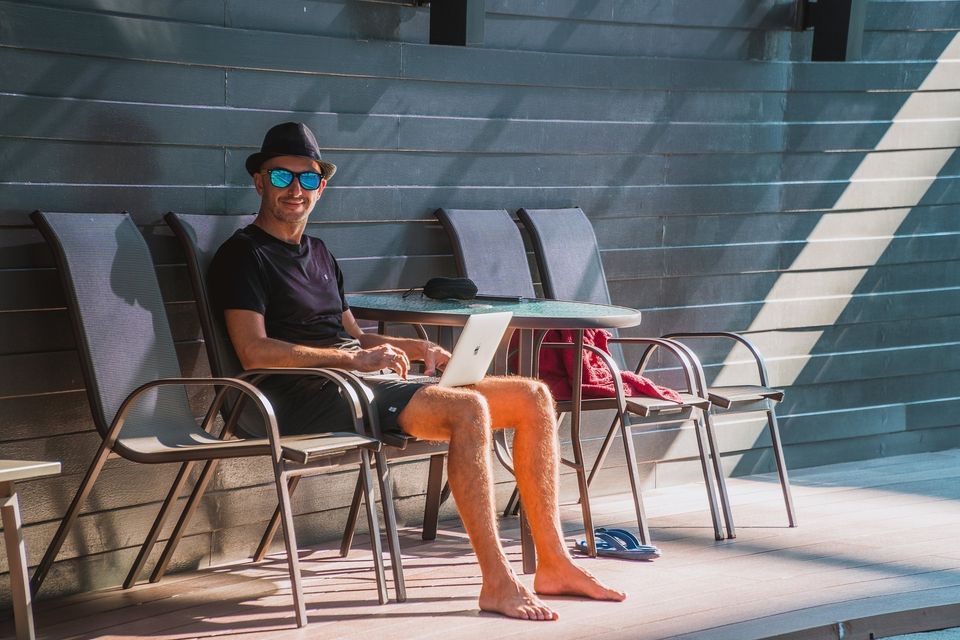 Why Web Design is the Ultimate Lifestyle Business
We all dream of a job that not only pays well, but one that offers flexibility and the freedom to do what we want, when we want, so we can live our best life. After all, who really enjoys being confined to an office Monday through Friday (sometimes weekends too) where you have to make a formal request to take time off if you want to attend a child's event or travel?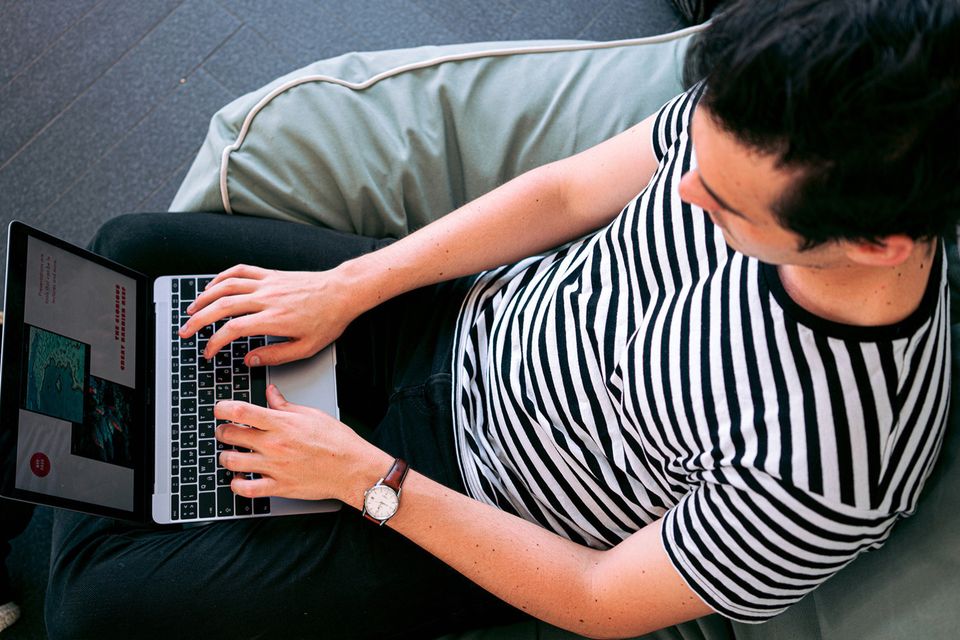 12 Ways to Get Web Design Clients Fast
Getting clients is key to any business. Without clients, you don't have much of a business at all. Whether you've been building websites for years, or just starting out with the SiteSwan Website Reseller Program, finding new customers is the key to growing a successful web design business and generating a steady stream of passive income.