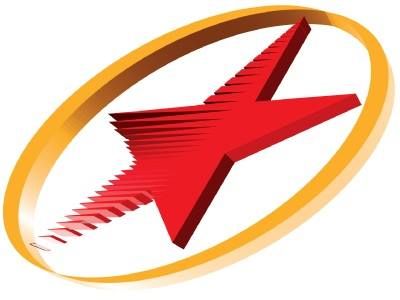 Pipestone Publishing Mixes Print & Digital Revenues with SiteSwan
Case Study by Jim Haigh
Overview
Swimming mightily upstream against the gloomy narrative of "News Deserts," the Pipestone County Star has not missed its weekly deadline even once in 139 years. The family owned media company's track record is even more remarkable when you consider the fact that the thermometer rarely pushes above freezing between Election Day and Easter.
The story of Southwestern Minnesota's newspaper of record is an inspiring case study of sustainable enterprise in the fragile local news industry. Working examples like this well-read community paper founded in 1879, continue to defy the stale "Print is Dead" narrative. Second generation owner and publisher, John Draper, tries to ignore the negativity, maintaining focus on his passion to continue to deliver the news and information his community relies on.
His model of sowing more than you reap has lead to sustainable growth, where print and digital are successfully integrated to build community and boost local businesses. As John puts it: "You can't just be a one trick pony, and you have to reinvest in your company — you won't succeed eating the seed corn. That's the lesson they leave out when they tell the story of failing corporate media outlets."
The Challenge
It's not easy to triumph over industry trends, economic cycles and even Mother Nature. The digital age disrupts old habits and strains audience attention spans, while presenting new threats and opportunities to the small business community. "Pipestone Publishing Company strives to carry on a proud tradition that dates all the way back to the founding of the County seat, continuing the mission of serving community. We need to harness the best of both print and digital to create, connect and inform — to gather and share the news, and to help drive local commerce."
The Solution
Powered by SiteSwan Website Builder's tools, new confidence of the dedicated team, and subsequently a growing portfolio of mobile websites throughout Pipestone County and across state lines, "we're also now filling the demand for email and social media marketing," Draper explains. "Our credentials in website design have even led us into new pastures including apps, where we now boast outstanding downloads and engagement." What began as digital investment seeds from their print publishing harvest, planted in the early internet days for basic cost-cutting efficiencies to tame time, distance, weather and postage, has now flourished into profitable integrated solutions.
"We were starting to have advertisers ask us about building websites around the time we walked through the SiteSwan Website Builder demo at the Midwest Free Community Paper conference and tradeshow," recalls John. "It was instantly clear that it was created for the needs of publishers and printers. The powerful software was so intuitive to use, and the reseller program consisted of every tool a newspaper would need out of a web design 'business in a box' to quickly get off to the races."
Results
The natural decision to grow into website design powered by SiteSwan quickly provided fertile ground to plant a diverse garden of digital offerings. "Because of the elegant simplicity of the platform, we were able to have our same print advertising designers build beautiful, responsive websites. The bounty of ready-made themes makes building a spec website as easy as a spec ad for our papers. And now by adding professional web design to the marketing relationship previously rooted only in print, we've organically blossomed into an integrated suite of digital products and services."
"You could definitely say that building and maintaining websites with SiteSwan plays a big role in our ability to provide news and information to Pipestone and our neighboring communities. When you are determined to apply your resources to their potential, print and digital drive each other. They're complementary tools to forge deeper, stronger relationships with both readers and advertisers," offers John. "And every new source of revenue makes a difference. Sustainable models require vision and determination, but also integration. You can't be a one trick pony, and you can't strip mine your way to lasting success."
"Community publishing is a virtuous cycle that requires tireless commitment, embracing fresh ideas and adopting the latest technology," John shares. "That's what keeps the tradition alive and well here on the plains." Anchored by the County's legal weekly the Draper family acquired in 1976, the publishing, printing and digital services company has cultivated the region's media landscape to include the Southwestern Peach newspaper, the Free Star shopping guide, the Farm Market News serving the agricultural economies, and a bushel of specialty publications in print and online.
Today a 42 year old, second generation communications company, sustainably thriving from newspaper roots tended with care and respect for 139 years, Pipestone Publishing Company, Inc. is a testament to both tradition and organic growth chasing the sun where it shines. As the sleeves-rolled leader of this dynamic media enterprise, John Draper is driven to foster relationships, and resourcefulness is in the DNA of the communities his family business serves. Under his stewardship, print and digital communications each fertilize the other to achieve yields far greater than either could have achieved on their own. They're so much stronger together working in tandem.