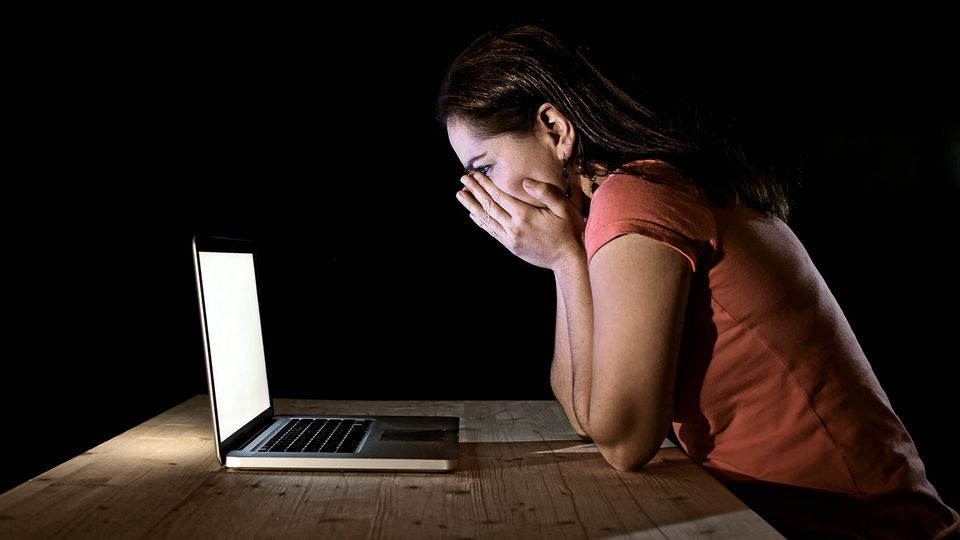 How to Overcome Your Fears of Starting a Business
Published on October 29, 2020. Updated on October 27, 2021.
Fear can be an entrepreneur's worst enemy. The fear of failure, fear of inadequacy or even the fear of success can prohibit some people from taking the first step towards starting their own business. If this sounds like you, you're not alone.

Studies show that nearly 70% of people are unhappy with their current jobs, yet only a tiny fraction of individuals will actually venture off and start their own business. While fear and uncertainty are perfectly normal, don't let it cripple you from achieving your entrepreneurial goals. Utilize these 4 tips to overcome your fears of starting your own business. 
1. Minimize your risks
If you're hesitant about starting your own business, look for an opportunity with minimal risks. Every industry and every business is different. They all require different skill sets, investment levels, and time commitments. For example, starting a restaurant can easily cost you $200,000 or more to open, and require you to put in 60+ hours per week to operate it. Starting a medical practice requires years of higher education, hefty insurance fees and other expenses. You can reduce your risks by looking for a business that is affordable to start, easy to run, and doesn't require a full-time commitment out of the gates.
Starting a web design business with SiteSwan is an extremely low-risk opportunity. It's very affordable to start, with a low monthly fee, and it only takes a few clients to cover your costs. The SiteSwan platform gives you everything you need to start building and selling websites to local businesses immediately. All you need is a computer and an internet connection. There's no inventory to purchase, no employees to hire, and you don't need to have any prior experience or training. There's no long-term commitments either, so if you ever feel like it's not the right fit, you can cancel your account anytime.
Often times, the fear of abandoning your current job or career can be debilitating and a huge obstacle to overcome. It's very scary to think about losing the stability of a consistent paycheck. If that's the case for you, then starting a business part-time is the only solution. Since no business generates profits instantly or overnight, jumping into business ownership full-time is out of the question if your finances are tight. You need to find something you can do in between your current work shifts. 
Getting involved in web design is the perfect solution, especially if you choose to build sites on a platform that's easy to adopt and get comfortable with, like SiteSwan. We recognize that part-time entrepreneurs can't afford to spend their precious time off from work learning website coding, cumbersome software or the intricacies of a complex business model. Not to mention, since you can operate this business entirely from home, and you can sell websites at your convenience, it doesn't have to be done during normal business operating hours. SiteSwan gives you the flexibility you need when starting out part-time.
3. Think long-term 
Throw away the idea of that you'll get rich quick by starting your own business. It's just not going to happen. The vast majority of successful businesses take years to grow before they even turn a profit. Stop worrying about how much money you can make today, and focus on building a revenue stream that will continue to grow year over year, providing a long term and stable source of income. 
Building websites with SiteSwan can be extremely profitable, but like any business, it takes time to grow. If you think you will get rich or take on 100 clients in your first month, reset your expectations. Focus instead on getting one client at a time; before you know it, you'll have a successful business that generates serious profits. The nice part about this business model is that you collect revenue both upfront (with a setup fee) and on an ongoing basis (with a monthly website maintenance fee). This gets you instant cash flow and helps you build long term wealth. As you continue to take on new clients month after month, year after year, your income will grow exponentially.
4. You don't need to be an expert
If you're starting a new business, you should have a basic understanding of the product or service you will be offering. That doesn't mean you need to be an expert in the field. For the things you don't yet know, you can always find answers to them as they come up. You can also lean on others for help. There is no shame in continuing to learn or having a team to support you. 
One of the great things about SiteSwan is that we provide ongoing training and support to all of our resellers. There's no previous web design or technical experience required. All you need is basic computer knowledge and the willingness to learn. Stop worrying about having everything figured out today – we've got your back. Our support team is available to answer any questions you have and offer solutions to any challenges you might face, so you can be confident that you can always serve your clients.
Starting your own business can certainly be scary, but you shouldn't let it prevent you from doing what you dream about. The fears associated with entrepreneurship are legitimate, like losing your current paycheck or putting in excessive hours, so instead of letting it stop you, just find ways to overcome them. While changing your perspective or outlook can certainly help, you also need to make sure that you choose the right business and industry to get into, so that you don't get in over your head. With SiteSwan, you can minimize your risks, start part-time, grow at your own pace, and become proficient without having to turn your life upside down.
We'd love to hear from you!
Share your comments or questions using the form below.