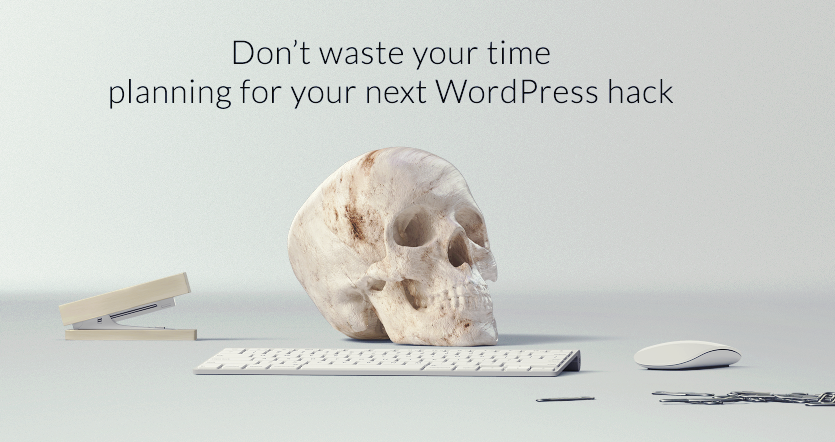 Is Your Website Safe on WordPress?
Sep 26,2015 - Another day, another WordPress hack…at least that's what it feels like.

Early September, 2015 saw another widespread WordPress hack – this one topping over 6,000 WordPress installations per day at one point. This particular hack loaded malware onto site visitors' computers.

Not fun.

That's why many designers and developers are moving their sites away from WordPress to a platform like SiteSwan.

Lots of developers have become comfortable with WordPress, but still get frustrated every time something like this happens. It's hard to break old habits, but by now it must be quite frustrating staying on top of what feels like daily updates to Themes, Plug-Ins, Add-ons, and the WordPress system itself. There's got to be a better way, right?


Is SiteSwan Better than WordPress?

Many SiteSwan resellers have confidently labeled SiteSwan "better than WordPress" for simple, informational, lead-generating websites for their small business clients. We're flattered. But we must admit, this was our goal from Day 1. If you're trying to build a truly scalable web design business with the focus on SMB websites, you have to use a platform that is secure, simple, and designed for a super large client base. The model of building lots of beautiful websites for small businesses, and charging them a modest monthly fee is the key to success.

WordPress is great for what it is – creating a Blog that lets you stylize to your heart's content – or a complex swebite that you can save yourself days of development time on by using open-source programming. But what makes WordPress so great is what also makes it weak. Open Source…this is what made the hackers' job easier for their most recent widespread strike.

Small business websites deserve a reliable platform that does not require constant security and stability updates. Explore your options, and check out the SiteSwan Website Reseller Program today!
We'd love to hear from you!
Share your comments or questions using the form below.