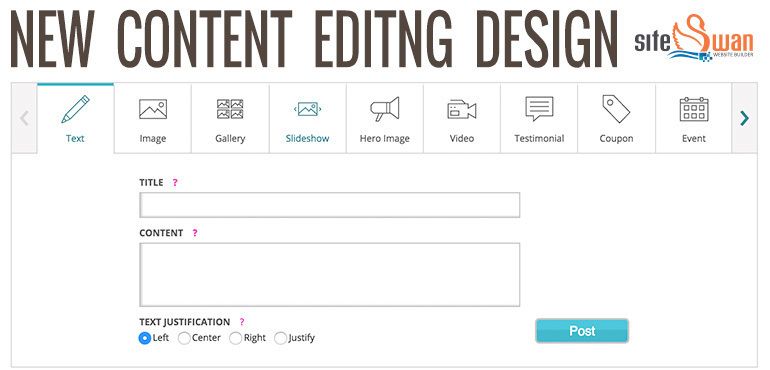 We Updated Our Website Content Editor
Feb 27,2017 - Your Content Editor just got a lot prettier.

Surprise! Next time you log into one of your SiteSwan sites, you're going to see a much more beautiful content creation interface. It's been totally redesigned from the ground up to make you and your clients feel more up-to-date.
Check out the new look:

It's good news all around – because we didn't change any core functionality. Everything works the same, but it looks so much cooler now. You're on the latest and greatest platform for building small business websites, and now it looks that way too!

 
We'd love to hear from you!
Share your comments or questions using the form below.