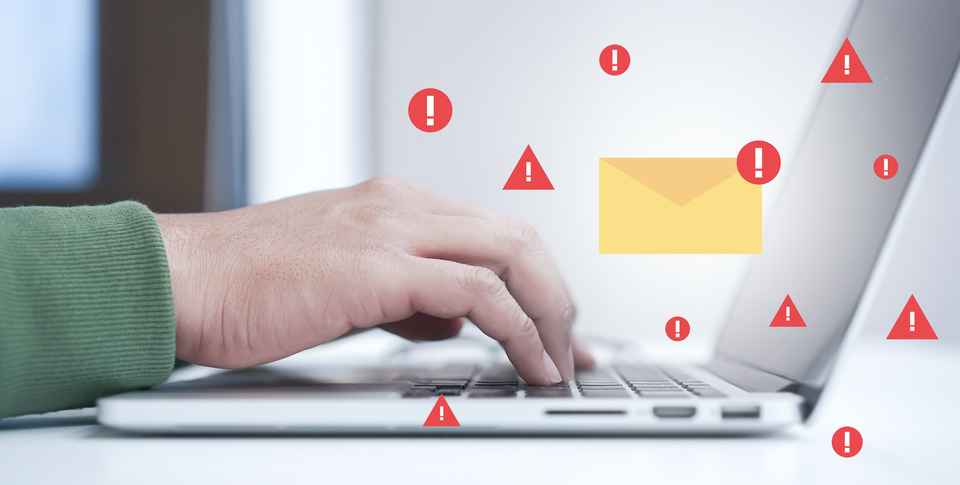 We've Released a New Spam Filter to Block Unwanted Messages
Published on March 14, 2022
SiteSwan is proud to announce that we've released a new spam filter to block unwanted messages, while still letting important emails get through. The new spam filter, powered by the latest in machine learning technology, identifies spam based on the user's past interactions with messages and email addresses and will be continually refined to get better at its job over time. All SiteSwan sites will have their accounts placed under the protection of the new spam filter automatically, and it's free-of-charge for all SiteSwan Resellers.
Introducing the Spam Filter
While our current integration with Google reCAPTCHA has been doing a fantastic job at protecting email forms from spam and abuse, it's not 100% effective. In fact, no solution is 100% effective. Blocking spam is a difficult and tedious process that can often feel like "whack a mole". As we've seen an uptick in spam messages coming through SiteSwan sites during the last few months, we decided to explore other options to further protect our clients' accounts.

Powered by Akismet, our new spam filter provides an added layer of protection to all SiteSwan forms. Google reCAPTCHA is still intact, and works together with Akismet to prevent malicious or unwanted emails from getting to a user's inbox. Akismet has already blocked more than 500 Billion (yes you read that correctly – BILLION) spam comments from the web. We're excited about having them provide their powerful spam filtering service to help keep your contact forms safe.

The best part is that it's completely free for our resellers and you don't need to do anything on your end - continue reading to learn how we automatically detect and block these harmful messages before they reach your inbox.
How it Works
Here's a breakdown of how reCAPTCH and Akismet are working together to prevent spam on your SiteSwan powered website. When a site visitor sends a message on your site, reCAPTCHA is the first line of defense. Google reCAPTCHA is great at identifying spam bots that are sending out mass emails. Using a turing test such as a simple math equation, reCAPTCHAS is able to tell humans and bots apart. The test is easy for humans to solve, but hard for "bots" and other malicious software to figure out.

Akismet is the second line of defense and can even protect against human spam that passes through reCAPTCHA. Akismet uses artificial intelligence to identify potential spam and block it from the user's inbox. Using machine learning, and tapping into Akismet's vast network of sites, the software identifies spam based on users' past interactions with messages and email addresses and will continue to be refined to be more effective. Essentially, Akismet uses what it learns from one site and applies it to all of the sites under its protection.
3 Key Benefits
Here are 3 main benefits of our new spam filter...
1. Extremely Effective - Akismet is extremely effective at identifying spam and blocks millions of unwanted and potentially malicious emails every single day.
2. Instantaneous Results - All SiteSwan websites are currently protected from spam. There's no additional software to download, fees to incur or steps to take. You and your clients will immediately reap the benefits of this valuable feature.
3. Improves Over Time - One of the really neat things about Akismet is that it actually improves over time. The more sites it protects, the better it is at identifying spam, and blocking it from affecting you and your clients.
Final thoughts…
At SiteSwan, website security is always a top priority. We understand spam can be annoying and potentially dangerous. That's why we are doing everything we can to protect you and your clients' websites on our platform. With the latest integration with Akismet we can further protect your sites and help put a stop to spam – all at no additional cost to you. Our mission is to deliver value at every level of your business process. As we continue to grow and diversify, it's our duty as an industry leader to provide maximum protection while still delivering rock solid service.

To learn more about our contact forms, and to see which emails have been blocked as spam on any of your sites, click here.
We'd love to hear from you!
Share your comments or questions using the form below.