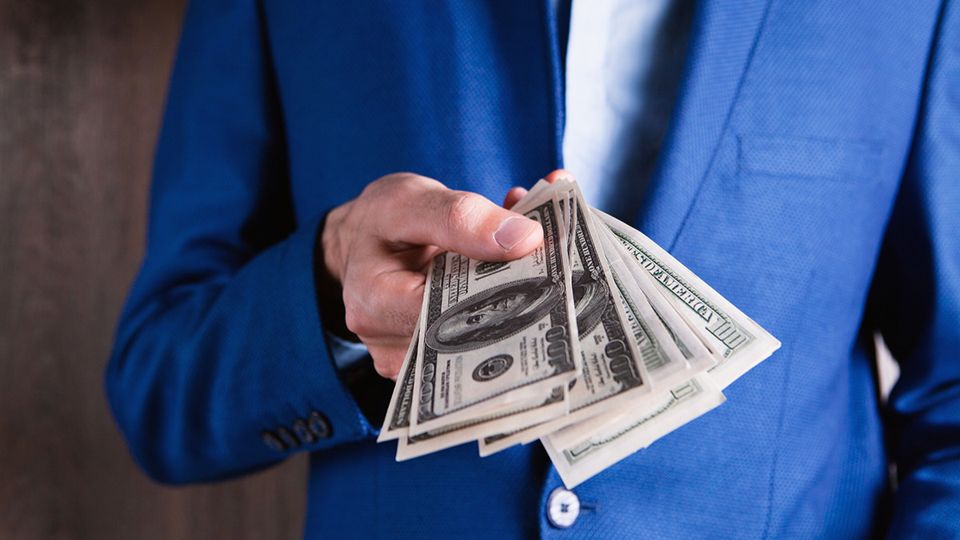 How to Supplement Your Income with the SiteSwan Website Reseller Program
Published on August 5, 2021
There's a good reason why so many individuals are getting into the business of building websites, and it boils down to the simple notion that every business on the planet needs a website.

It doesn't matter what type of business it is, what industry it's in, where it's located, or how small it might be – having a website is no longer an exception, it's an expectation. If a business doesn't have a website, it puts them at a clear disadvantage from the competition.

The demand is palpable. But maybe you don't want to commit to this full-time. That's understandable.

By becoming a SiteSwan Reseller, you can ease your way into web design and make website-building a part-time interest until it grows into something more demanding of your time. While it might start as a way to supplement your income, there are more than enough opportunities to grow your website building business into a full-time endeavor.

There are over 32 million small businesses in this country, and nearly half of them still lack a website. In addition, more than 500,000 new businesses are started every month, so there is an endless flow of potential customers from which you can generate income. Most of these small business owners completely lack the know-how as well as the motivation to construct a website on their own, so they will be looking for a professional to do it for them.

Everything you need to start your web design business is included in the SiteSwan Website Reseller Program, so all you have to do is familiarize yourself with the platform, and start selling your web design services to local businesses. When customers see how beautifully designed the sites are, and how high they rank with search engines, you can start acquiring new customers quickly.

Wondering how you get from not owning a business to running a revenue-generating web design firm? Here are the five steps you'll need to take in order to become a SiteSwan reseller who reaps in the kind of profits you've always wanted.
Step 1 - Join the SiteSwan Website Reseller Program
SiteSwan's Reseller Program is designed for anyone looking to create and sell websites to small businesses. SiteSwan is more than just an awesome website builder. SiteSwan is essentially a  web design business-in-a-box and gives you everything you need to start, run and scale a successful web design company. If you're an individual or entrepreneur interested in starting your own business or an agency looking to expand your services with web design, our reseller program may be right for you. We're a complete white label solution and offer affordable plans based on the number of sites you need, allowing you to grow at your own pace.
Step 2 - Sign up local businesses
We'll show you how to get clients using our proven sales method, reseller training, and professional marketing materials branded for your company. We'll help you identify the best types of businesses to target, how to approach them and how to close a sale. We will even show you how to generate local leads using our Local Prospecting Tool.
Step 3 - Build professional websites in minutes
Using the SiteSwan Website Builder, you'll be able to create stunning sites for any kind of business you might come across. We offer over 150 pre-designed website themes for all different industries and we're always adding more. There is no coding necessary, so you don't need any programming experience, and you'll be able to quickly generate a demo version of a site to impress clients, and secure their business.
Step 4 - Build your income
Start generating upfront and residual monthly income from every site you sell. The best part is you set your own prices and decide how much to charge your clients, and you keep 100% of the sale. You simply pay a flat monthly fee to use our software.

Want to take your income to the next level? In addition to websites, you can provide add-on services to your clients as well. There are lots of other products and marketing services that you can provide, and the website you build for a client is the perfect gateway to offering those options. For example, SiteSwan's Reputation Management feature is the perfect add-on to website sales and can significantly increase your profits. This feature allows your clients to monitor their online reviews, increase their rating and prevent negative reviews from going public. It's available within the SiteSwan dashboard and is available with most of our reseller plans.

If you have expertise in other areas, you can boost your income by offering additional services such as social media marketing, graphic design, financial services, business consulting, PPC management, and advertising. If you don't have any of these skills when you launch your business, you can still learn them and make them a part of your ongoing service portfolio.
Become a SiteSwan Website Reseller Today!
The idea of starting your own web design business might at first seem intimidating, but you don't need to quit your job to get started. With the SiteSwan Website Reseller Program, we've outlined all the necessary steps to take to effectively launch, manage, and grow a web design business, all with no prior experience required. By providing all of this assistance, SiteSwan effectively lets you start part-time so you can supplement your income without devoting 100% of your time to it.
We'd love to hear from you!
Share your comments or questions using the form below.