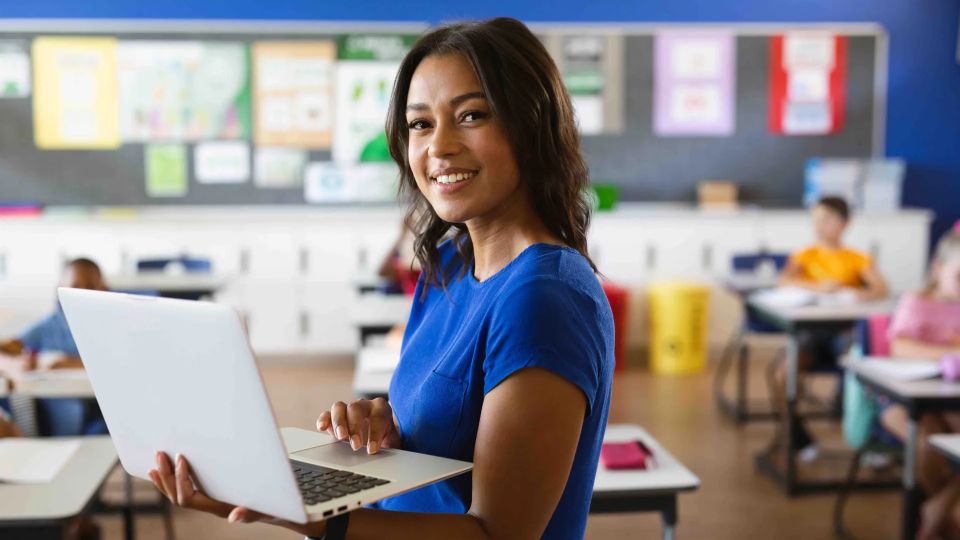 Back-to-School Means Back-to-Business: Why it's Prime Time for Web Design
Published on September 19, 2022
September is here and that means it's back-to-school season. For students, it's a new beginning and a fresh start to the coming year. For parents, it means getting the kids out of the house and back into the hectic school routine. But September is also a great time to be a SiteSwan Website Reseller when local business owners, many of whom are also parents, can now re-focus on their business and are eager to launch a new website and other marketing initiatives before the busy holiday season.

Many businesses generate the bulk of their sales during the months of October - December, with holiday shoppers flocking to local stores and businesses. In fact, these 3 critical months can make or break a business all together. That means all their holiday marketing needs to be on point, starting with their website.

With so many businesses looking to revamp their website before the coming holiday season, SiteSwan Resellers can cash-in and offer a fast and affordable solution.

While saying goodbye to the summer can be hard, there is plenty to look forward to in the months ahead. If you're ready to put down the pina-colada and bathing suit and get back to business, here are 5 tips to help you leverage the back-to-school craze and maximize website sales before the upcoming holiday season.
1. Leverage the Upcoming Holiday Season to Create a Sense of Urgency
The earlier you act, the better. Don't give any weight to the excuse "come see me AFTER the holidays". Remind businesses that NOW is the time to invest in a new website before the holidays so they can maximize holiday sales - instead of losing out on potential sales.

With SiteSwan, you can build a beautiful, feature-packed website for just about any small business in minutes. You can confidently assure them that you won't interrupt their business and can have their new site launched in no-time and ready for the holidays.
2. Focus on the Benefits of a New Website
When pitching businesses, it's important to highlight all of the ways a new website will help them this holiday season including attracting new customers, promoting upcoming specials, sharing holiday menus, selling gift certificates, and communicating things like holiday hours. Anticipating what shoppers might be looking for will help maximize the site's impact.

A website can also save businesses owners a lot of time (and money). A lot of small businesses take on extra staff just to keep up with holiday sales. Unfortunately a lot of time is wasted answering simple questions like "What time are you open to?" or "How do I place an order?". A website can take care of these common requests, freeing up your staff's time and even lowering payroll.
3. Offer a "Back-to-School" Promotion
Retailers do it, car dealerships do it, restaurants do it, why shouldn't you? September is a great time to offer clients a back-to-school promotion to help you close some website sales. Get creative and aggressive with your marketing. You might want to discount the setup fee or waive it entirely for all new customers during the months of September - December. Your goal is to build long-term, recurring income. To do that, you need to get as many customers on board as possible, paying you a monthly service fee for their website.
4. Be Proactive with Sales
While it's important to be proactive with sales year-round, you don't want to miss the opportunity to squeeze as many deals as possible before the year-end. Focus on businesses that depend heavily on holiday sales and can benefit most from a new website. Use SiteSwan's Local Prospecting Tool and industry-specific Themes to target hot industries like restaurants, bakeries, caterers, jewelers, salons, spas, travel agencies and many more. Any business that gets busier during the months of October through December really needs to get their website in tip top shape.

Don't forget about past contacts either. Think about any businesses you might have spoken to earlier in the year who were putting off a new site. Reach out and offer that "Back-to-School" discount to get them off the fence.
5. Deliver Sites Quickly to Your Clients
Remember that time is of an essence. It's important that you launch sites as quickly as possible and keep your promises. Because the holidays are right around the corner, everyone is incentivized to get their site completed and launched ASAP. Utilize SiteSwan's Instant Site Creation to shave countless hours off website projects. All SiteSwan sites come pre-populated with professionally written content personalized for the business, along with search optimized meta-tags.

Be sure to set realistic expectations and don't bite off more than you can chew. Don't take on more projects than you can handle or complex sites that will distract you from the lower hanging fruit. Focus on smaller, easier sites that you can launch quickly, so you can keep everyone happy.

It's always a good time to get into web design, but each season offers a unique opportunity. From September through December, you can capitalize on the Back to School transition, and take advantage of everyone refocusing on their marketing. Whether you're thinking about starting a web design business, or ready to refocus on your business, September is a great time to be a SiteSwan Website Reseller.
We'd love to hear from you!
Share your comments or questions using the form below.